Indian Rupee Font
Clean Slate
It's ea$y when every font in the 'verse has a special character to accommodate your currency symbol. The Dollar sign is ubiquitous, the Euro sign is often printed on keyboards in Europe, but what if you want to use others? While I'm sure that most other scripts (not Roman) include characters for relevant currency, there's always a big hurdle when trying to combine rare currency characters with regular English.
What we have here is a font map that includes the rupee symbol. To avoid any confusion, we're not talking about the Nepal, Sri Lanka'n or Legend of Zelda rupee. Contrary to what I was alluding in the previous paragraph, the Indian Rupee symbol (₹) is actually not that unique. It is usually included in many known font sets. I don't know exactly how to bring it up, since I don't have the patience to search through Character Map, but I can assure you that by copying and pasting this -> ₹ , you can verify this for yourself.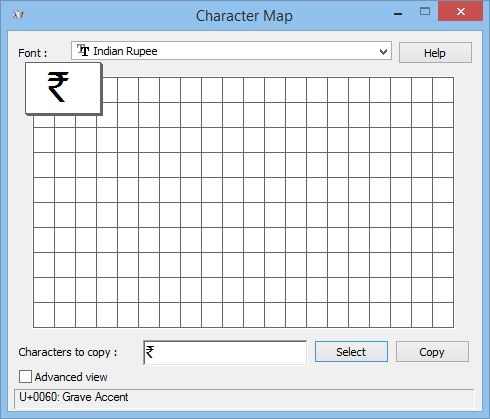 Indian Rupee Font is rather lacking. What it does is re-map the [`] key to display the Rupee symbol. In Character Map all other characters are missing. However the characters are there and you can use this font to write anything in a standard Roman script.
Conclusion
I suppose that Indian Rupee Font might be helpful for someone who needs to type "₹" a lot. Placing it on the tilde key makes it very accessible. However, for other uses there's absolutely no need to install this font set.
RELATED PROGRAMS
Our Recommendations
---
---
---
---